J6L Series
Model CA3310 8x4 Dump Truck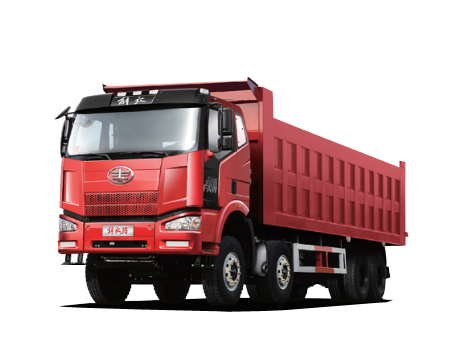 FAW's all-new J6L takes maneuverability, visibility and comfort to the next level in the urban distribution, light vocational and municipal segments with a fresh new approach to medium truck design. With convenience and safety in mind, cab entry and exit is superb. The J6L's tight turning radius and panoramic visibility allows drivers to negotiate congested city streets with ease. Innovative cab design, advanced chassis engineering and powerful engines result in one of the most versatile and profitable medium trucks on the road today. With exterior styling that is dynamic and bold, the J6L's cab architecture optimizes interior space for maximum comfort and efficiency. Boasting impressive agility with improved fuel economy and load carrying capacity, the J6L is designed to provide customers with maximum productivity and low cost of ownership.

CA3310P62K1LT4E5

CA3310P62K1L1T4E5

Overall Dimensions (mm)

Length

8,750 / 8,950

9,450 / 9,750 / 9,950

Width

2,550

2,550

Height

3,400

3,400

Total Curb Weight (kg)

11,000

13,100 / 12,650

Wheelbase (mm)

1,950+2,450+1,350

1,950+3,100+1,350

Min. Turning Diameter (m)

19

21
| | |
| --- | --- |
| Engine | CA6DK1-26/28E5, CA6DL1-28/32E5 |
| Transmission | CA10TA130M |
| Driving Axle | Φ435 |
| Speed Ratio | 4.875 |
| Frame (mm) | 270x75x(7+5) |
| Tires | 11.00R20 |
| Fuel Tank (L) | 350 |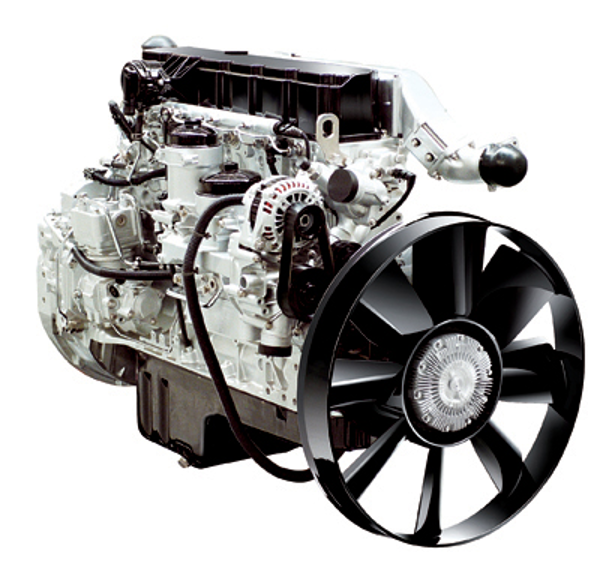 CA6DK1 Engine
Jointly produced by Deutz and FAW, the modern CA6DK1 utilizes a four valve per cylinder head design to optimize the air-to-fuel ratio for more efficient combustion and improved torque characteristics. A development of the proven Deutz TCD2013 L6 4V, the CA6DK1 is available in 240, 260, 280, 300 and 320 horsepower ratings with torque levels from 920 to 1,200 N.m. Offering long service intervals, a high power-to-weight ratio and easy maintenance, these robust and versatile engines are ideal for urban, regional and vocational operations. Euro-4, Euro-5 and Euro-6 versions are available to meet the carrying needs of different global regions.
Note: The information in this page was accurate at the date of publication, based on the latest product information available at that time. FAW reserves the right to make changes in equipment, specifications, and design without notice at any time. Some models shown may include optional equipment. Warranty terms and services may vary in certain countries.