FAW Group Corporation (FAW) announced on Mar 3 that 40 Hongqi H7 limousines would serve China's "Two Sessions" - the fourth annual session of the 12th National People's Congress (NPC), the country's top legislature, and the fourth session of the 12th National Committee of the Chinese People's Political Consultative Conference (CPPCC), China's top political advisory body – which will be held in Beijing from Mar 3 thru 16.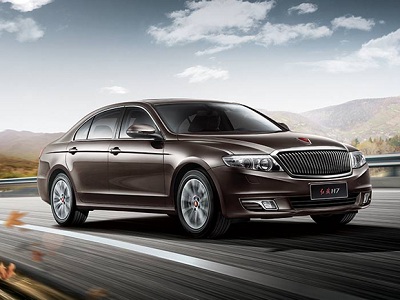 Hongqi H7
Since launched in 2013, Hongqi H7 has been gradually acknowledged by customers, and chosen as official cars served for many high-profile events, including Conference on Interaction and Confidence-Building Measures in Asia (CICA), Asia-Pacific Economic Cooperation (APEC) meetings, China—Association of Southeast Asian Nations (ASEAN) Expo, the 70th anniversary of the end of World War II and some sports events.
FAW Group is a leading global manufacturer of quality passenger cars, trucks, and buses. Established in 1953, the company is China's oldest and largest automotive group. Annual sales exceed two million units.