FAW Group Corporation announced on April 13 that it successfully conducted first open demonstration for Jiefang self-driving truck at Changchun FAW R&D test base. The self-driving truck completed series of trials of recognizing obstacles, changing lanes, accelerating and overtaking under the control of the computer. Jiefang is the first truck in China that passed the driverless test.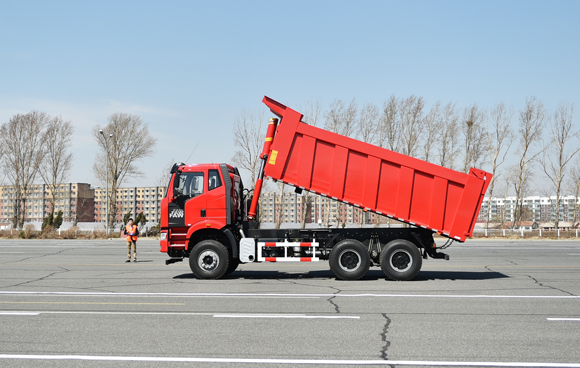 Jiefang self-driving truck has the intelligent functions of recognizing traffic lights and obstacles, overtaking and following other cars, adopting remote commands. These intelligent functions can effectively solve the fatigue driving and save labor costs. FAW Jiefang plans to commercialize the self-driving intelligent truck in 2018.
After the test, FAW Jiefang signed strategic cooperative agreement with Baidu, Ericsson, CMCC, BOSCH, etc. They will carry out cooperation in intelligent commercial truck R&D, core technology research and marketing, etc.
FAW Group is a leading global manufacturer of quality passenger cars, trucks, and buses. Established in 1953, the company is China's oldest and largest automotive group. Annual sales exceed three million units.