FAW Bestune, a sub-brand of FAW Group, signed cooperation agreement with China national track and field team in Beijing on August 10.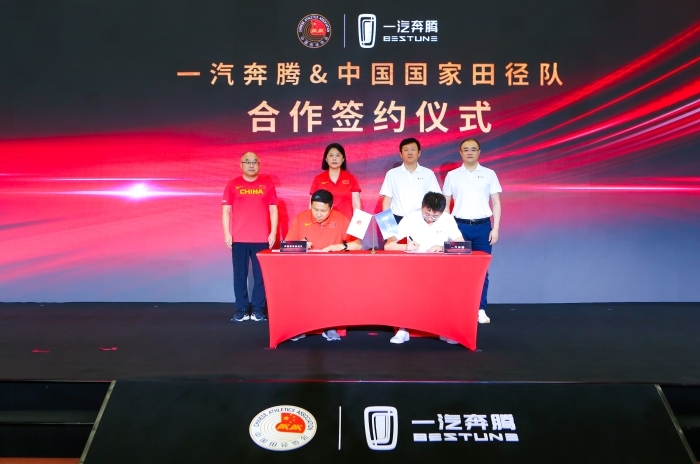 At the signing ceremony, FAW Bestune released the "Supporting Plan for China National Track and Field Team". According to the plan, FAW Bestune will present Bestune T90 SUVs to athletes who won the championship at the upcoming Hangzhou Asian Games. The brand will also give away the Bestune Xiaoma Mini e-vehicle to athletes who broke their personal best records at the Asian Games. In addition, FAW Bestune will invite 100 Bestune vehicle owners to attend the competition to cheer on Chinese athletes.
FAW is a leading global manufacturer of quality passenger cars, trucks, and buses. Established in 1953, the company is China's oldest and largest automotive group. Annual sales exceed three million units.