In recent days, many areas in China had suffered floods caused by rainstorms brought by Typhoon Doksuri. FAW Group Corporation (FAW), together with its subsidiary companies and joint ventures, demonstrated the responsibility as a state-owned enterprise (SOE), actively participated in the flood prevention and disaster relief.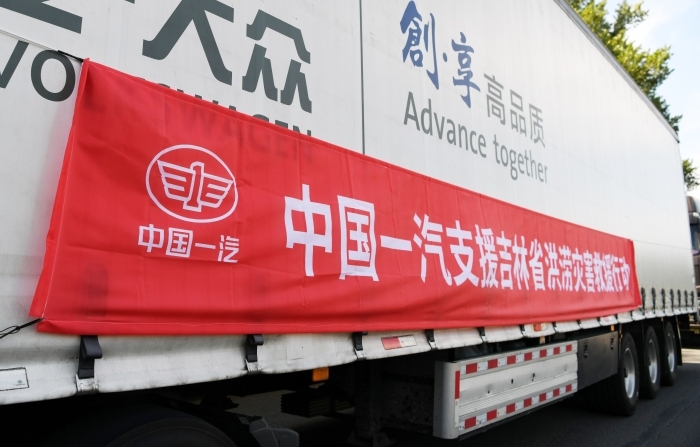 To meet the needs of temporary loading space of those affected in Jilin province, on Aug 10, FAW sent 18 Jiefang heavy trucks loaded with material supplies to Shulan, a city in northeast China's Jilin province, which had experienced continuous rainy weather. The supplies contained 10 categories of 3,000 beds, 800 mattresses, 3,371 quilts, 700 tents and 7,400 bags of disinfection tablets, etc.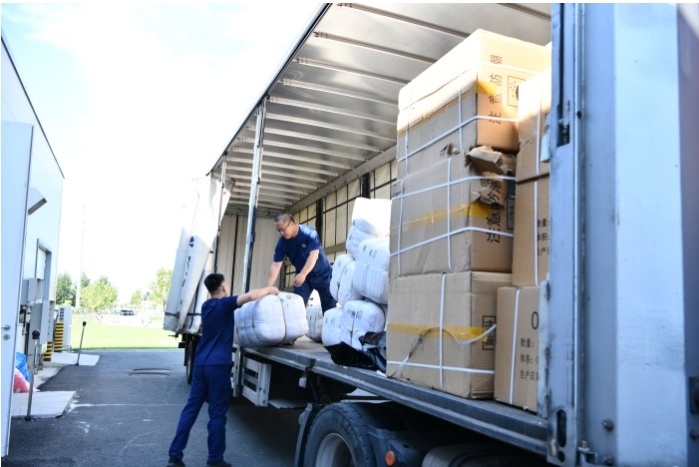 Before the arrival of Typhoon, Doksuri FAW Hongqi sent early warning messages covering about 100,000 users, and swiftly addressed special care policy to provide all-time rescue, free vehicle inspections and free interior disinfection, etc. Hongqi experience centers located in the flood-affected areas in Beijing and Tianjin, overcame challenges and difficulties, allocated service vehicles, rescue trailers, and employees to form a rescue team, in order to response users requirements for 24 hours everyday.
For vehicles attending in the flood relief and post-disaster rebuilding, FAW Jiefang announced to provide all time free rescue, free door-to-door service, free inspection, free maintenance of labor costs, substitute vehicles, and high subsidies for damaged vehicles replacement.
For those users affected by the flood, FAW Bestune announced to offer special cares, such as free vehicle inspection, free car washing, vehicle repair and maintenance discount, vehicle disinfection, settling claims immediately, and so on.
For waterlogged vehicles, FAW-Volkswagen promised to provide special cares containing high subsidies for vehicle replacement, maintenance subsidies of labor costs in case of urgent need, transportation allowance for maintenance and spare parts emergency supply.
FAW Toyota service center ensured 24-hour hotline channel, raised the response level of affected claims and related departments would disposal at the first time. For vehicles damaged in the disaster, FAW Toyota dealers in Bejing would provide interior disinfection, rescue services and other assisted methods for uses.
FAW is a leading global manufacturer of quality passenger cars, trucks, and buses. Established in 1953, the company is China's oldest and largest automotive group. Annual sales exceed three million units.