FAW Group Co., Ltd. (FAW) released its 2022 annual performance and operation targets at its press conference on Jan. 18.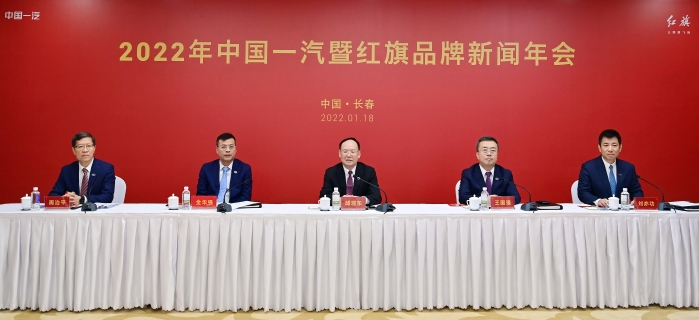 Qiu Xiandong, president of FAW Group, announced at the press conference that FAW planned to sell 4.1 million vehicles in total with RMB 770 billion of revenue, indicating 17.1% and 8.9% increase respectively. "FAW's R&D spending in 2022 will increase by 3 percent to 3.5 percent, while investment in wholly-owned brands will increase by 8 percent," sadi Qiu Xiandong at the conference, adding that the market share of FAW will stand at 15 percent in 2022.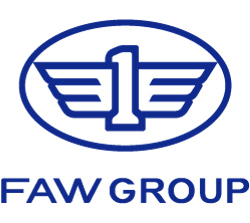 Additionally, president Qiu Xiandong released FAW's updated signature logo at the conference. The number "1" in the middle of the logo represents the vision of FAW to build itself into a world-class auto enterprise and the corporate spirit of racing to the top. The main body of the logo is the Chinese character "汽"(automobile), which represents that FAW focuses on the main responsibility and business, and undertakes the mission of exploring a new path for innovative development of auto industry in the new era. The two wings of the eagle are abastracted into two English letter "E", representing "Environment" and "Enjoy" respectively, implying FAW is committed to pursue a green, low-carbon, intelligent, and environment-friendly devleopment pattern, and provide users with "wonderful mobility and better life".
Wang Guoqiang, deputy secretary of the CPC FAW Group Committee reviewed FAW's operation and development situation in 2021. Last year, FAW Group sold 3.5 million vehicles, bringing in RMB 707 billion in total revenue, with an increase of 1.4 percent compared to the previsou year. Meanwhile, Hongqi brand sold more than 300,000 vehicles, surging 50.1% from a year ago. Jiefang brand achieved annual sales of 440,000 vehicles, dominating its globally leading positions in medium- and heavy-duty truck sales for five consecutive years, and heavy-duty truck sales for six consecutive years.
In 2021, FAW Group allocated RMB 21.42 billion in R&D, up 3.9 percent year-on-year, and made major breakthroughs in 63 key and core technologies and applied for for 4,757 patents.
FAW is a leading global manufacturer of quality passenger cars, trucks, and buses. Established in 1953, the company is China's oldest and largest automotive group. Annual sales exceed three million units.