FAW Group Corporation (FAW) officially delivered 100 Hongqi E-QM5 new energy taxis for operation in Changchun city on November 11. By the end of this month, a total of 2,000 Hongqi NEVs will go into mobility service in the city, marking a new chapter in the promotion and application of NEVs in Jilin province.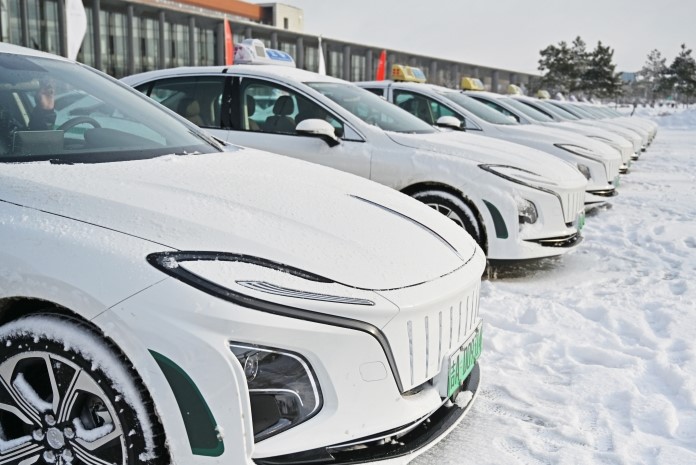 "During the 14th Five-Year Plan period, Changchun city will focus on the building of a demonstration city for achieving carbon peaking and carbon neutrality goals, and vogorously cultivate and develop its green industry ecology and accelerate the construction of charging piles, 5G base stations and other new infrastucture," said Zhang Zhijun, Party Secretary of Changchun city, at the delivering ceremony, adding that the city will give full support for the development of FAW Group.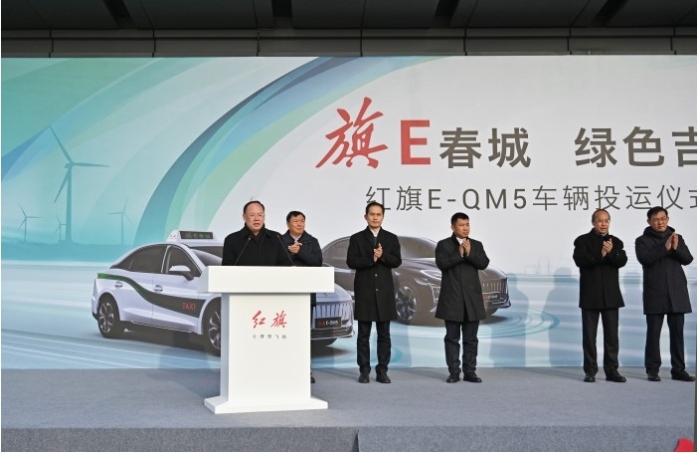 FAW will establish an integrated develop mode of "electric vehicles, charging stations, power bank", to resolve the key issues of NEV users completely, and advance the automotive ecosystem construction of a future smart and green city.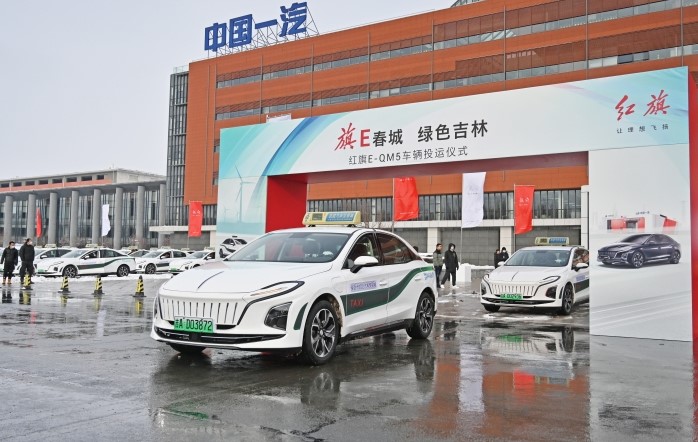 "Through cooperation between enterprise and government, as well as cooperation between enterprises, FAW Group will create a new and innovative busines model features integrated development of vehicle, battery swap station and battery bank, to thoroughly resolve the pain points for NEV users, and accelerate the pace of building smart and green city and automobile ecosystem," said Qiu Xiandong, president of FAW Group.