China's first domestically-built bobsled, jointly researched and developed by FAW Group Corporation (FAW) and China Aerospace Science and Technology Corporation (CASC), was delivered to the Winter Sports Management Center of the General Administration of Sport of China (GASC) in Beijing on Sept 10.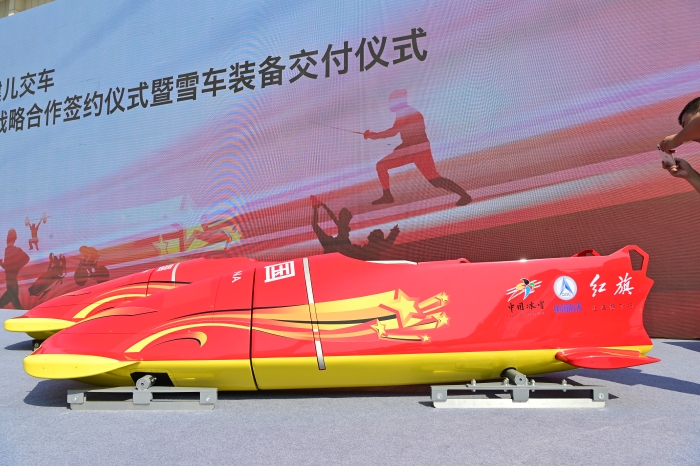 Relying on the R&D platform of the Winter Sports Management Center, FAW and CASC, through jointly research and devleopment in core technologies, have made major breakthroughs in CAE analysis, fasteners selection, structural strength upgrading, carbon-fiber material optimization, and welding durability analysis, and mastered over 20 key technologies including bobsled body, steering system and braking system. In addition, the two sides also promote the optimization in man-machine engineering, exterior design, durability, performance and digital craftsmanship, which effectively lowered coefficient of air resistance, enhanced body strength, and reduced the overall weight of the bobsled.
The successful delivery of the bobsled marked China has realized the commercialization of scientific and technological achievement, and will surely boost China's winter sports enter a new development stage.
FAW is a leading global manufacturer of quality passenger cars, trucks, and buses. Established in 1953, the company is China's oldest and largest automotive group. Annual sales exceed three million units.