FAW Group Corporation (FAW) announced its premium brand Hongqi sold a total of 118,000 new vehicles during the first five months of 2021, representing a remarkable year-on-year growth of 116%.
Hongqi's sales in May rose 73% year on year and 19% month on month.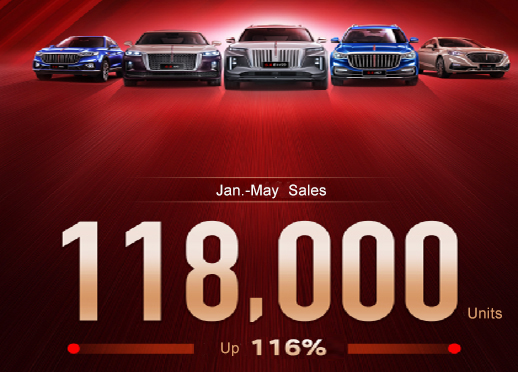 The brand now has seven models on sales, namely, the H5, the H7, the H9, the HS5, the HS7, and the E-HS3, the E-HS9 BEVs, including both sedans and SUVs.
FAW is a leading global manufacturer of quality passenger cars, trucks, and buses. Established in 1953, the company is China's oldest and largest automotive group. Annual sales exceed three million units.