After going into the UAE and Norway markets in 2020, FAW Hongqi made another step in overseas sales with 400 vehicles exported to Saudi Arabia, announced by FAW Group Import & Export Co., Ltd. on Dec 30, 2020. The 400 units of Hongqi vehicles, including H9 and H5 sedans, HS7 and HS5 SUVs, will arrived at Jeddah port of Saudi Arabia in one month.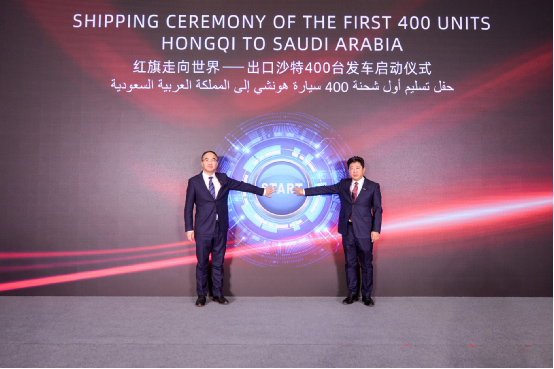 "Through in-depth cooperation with agent partner in Saudi Arabia, we will offer consumers with extensive high-quality automobile life and build Hongqi brand into the first Chinese luxury auto brand in Saudi Arabia," said Yang Dayong, chairman of FAW Import and Export Co., Ltd.
As the first automobile marque in China, Hongqi has set an example for Chinese luxury auto brand with more than 60 years of development. Under the guidance of all new brand development strategy, which was introduced in 2018, Hongqi brand has constantly strengthened its R&D capabilities, carried out comprehensive upgrading for the brand and technology, and has seen the fastest growth in Chinese market for three consecutive years.
FAW is a leading global manufacturer of quality passenger cars, trucks, and buses. Established in 1953, the company is China's oldest and largest automotive group. Annual sales exceed three million units.