CATL-FAW Power Battery Co., Ltd. (CFBC), a joint venture between FAW Group and power battery giant CATL, has been put into operation on September 28.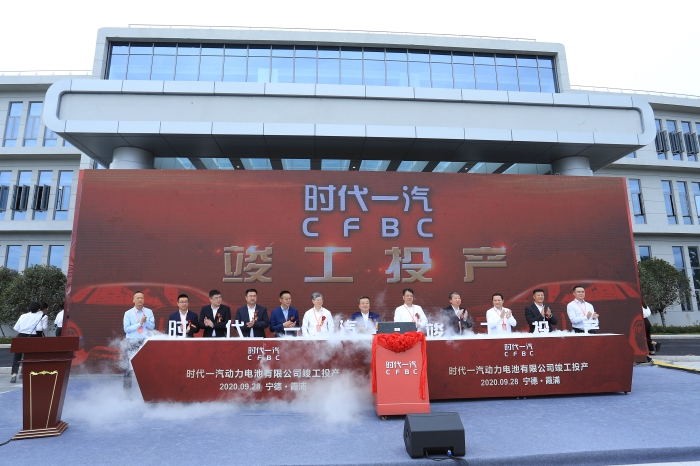 Registered in January 2019, CATL-FAW is located in Xiapu County of Ningde, Fujian province. Its line of business includes the development, production and sale of lithium ion batteries, power batteries, energy storage batteries with ultra-large capacity and battery system, and the supply of relevant after-sales services.
The power batteries produced by CFBC will be installed into the entire lineup of the vehicle models built on Hongqi's FME-platform and FAW-Volkswagen's MEB-based models.
FAW is a leading global manufacturer of quality passenger cars, trucks, and buses. Established in 1953, the company is China's oldest and largest automotive group. Annual sales exceed three million units.