FAW Group Corporation (FAW) and Toyota Motor Corporation (Toyota) on Thursday signed a strategic cooperation framework agreement on the development of electrified and intelligent connected vehicles.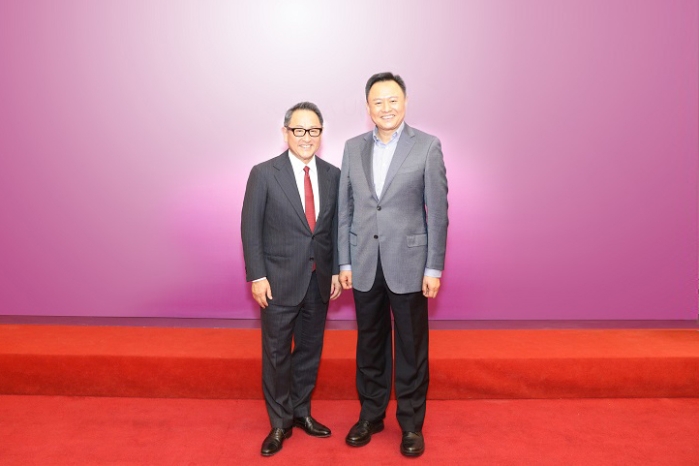 Xu Liuping, Chairman of FAW Group Corporation (right) and Akio Toyoda, President of Toyota Motor Corporation (left)
According to the agreement, FAW and Toyota will make full use of their strengths, provide more hybrid vehicles, plug-in hybrid vehicles, as well as all-electric vehicles and hydrogen fuel-cell vehicles for Chinese consumers to meet their multiple mobility demands, and jointly promote the R&D and popularization of electrified vehicles in China. In addition, the cooperation will also help the two sides to realize resource sharing and personal exchanges.
FAW and Toyota will strive to satisfy the multiple mobility demands of Chinese consumers, while making their due contributions to the protection and improvement of ecological environment of China, the agreement said.
FAW is a leading global manufacturer of quality passenger cars, trucks, and buses. Established in 1953, the company is China's oldest and largest automotive group. Annual sales exceed three million units.