China FAW Group Co., Ltd. (FAW) announced on Monday that Hongqi H7 would serve the 2018 Beijing Summit of the Forum on China-Africa Cooperation, which would be held in Beijing from September 3 to 4. With the theme of "China and Africa: Toward an even stronger community with a shared future through win-win cooperation", the FOCAC Summit will be a new starting point for the two sides to upgrade their cooperation.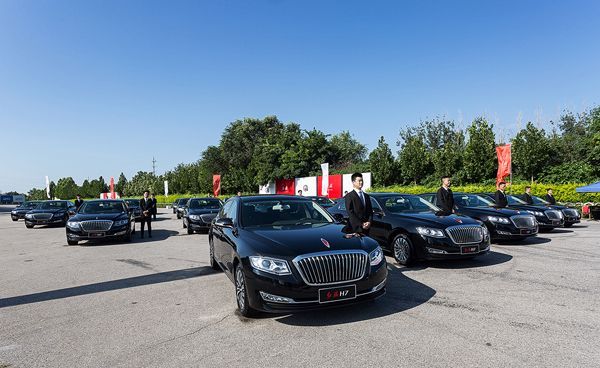 A total of 290 Hongqi H7 limousines were delivered to the FOCAC Organizing Committee on August 15. "Hongqi, known as China's 'national car' and benchmark of China's home-made luxury car, represents the manufacturing level of China's automotive industry," said Xu Feihong, Director of Service Center of the Ministry of Foreign Affairs of the PRC, "It is no doubt the first choice for designated vehicles serving leaders and guests attending FOCAC Summit."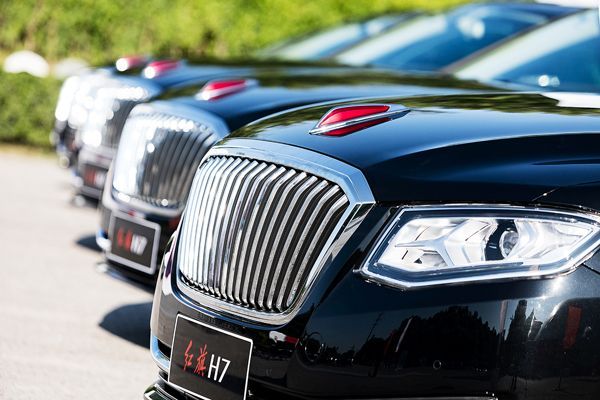 Hongqi, as China's oldest and most valuable automotive brand, can be traced back to 60 years ago when the first Hongqi limousine rolled off assembly line in 1958 at First Automotive Works. FAW unveiled its first Hongqi H7 limousine in 2013, powered by 1.8T, 2.0T and 3.0L engines and matched with six-speed automated manual transmission.The Hongqi H7 measures 5,095mm long, 1,485mm high, 1,875mm wide and has a 2,970mm wheelbase. In 2017, FAW launched its redesigned H7 model with an all-round upgrade in safety and comfort equipments.
In 2018, FAW released new Hongqi development strategy, to promote Hongqi's R&D, styling and marketing. With the fully support from the State-owned Assets Supervision and Administration Commission of the State Council (SASAC), Jilin province and Changchun city, FAW has made remarkable achievements in Hongqi's brand building, product quality and performance, after-sale services, marketing channels, and new business models.
As China's oldest and top automotive brand, Hongqi H7 has been chosen as official vehicles served for many high-profile events, including Euro-Asia Economic Forum, Asia-Pacific Economic Cooperation (APEC) meetings, G20 Summit and many other important events.
FAW is a leading global manufacturer of quality passenger cars, trucks, and buses. Established in 1953, the company is China's oldest and largest automotive group. Annual sales exceed three million units.