FAW Car Co., Ltd., a wholly owned subsidiary of FAW Group Corporation (FAW), put the brand-new Besturn X80 SUV into market at a price range from 119,800 yuan to 181,800 yuan in Qingdao on May 16.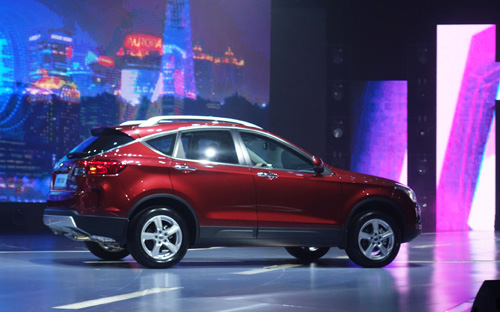 Besturn X80
The new model, co-producing at the production line of Besturn B90, possesses of advantages concerning the comfort, power, performance, safety and space.
Equipped with 2.0L and 2.3L ET3 series aluminum-alloy engines, the Besturn X80 made a sound balance between power and fuel efficiency. Design of double wishbone independent front suspension and the E-shape multilink independent rear suspension results in excellent comfort and stability of the model.
In addition, the new model features with some hi-tech settings including keyless-go system, intelligent lighting system, electronic parking brake system, and man-machine interactive system. All of these hi-tech settings, which are only adopted by China's luxury cars, are controlled by 5 route CAN bus and LIN bus.
By the end of last year, FAW's Besturn car population in the market was nearly 500,000 units. The event shows that the Besturn brand has gained consumers' recognition and established a favorable brand image. Launch of Besturn X80 will further enrich Besturn's product line, increase the market share of FAW's self-developed SUV, and promote FAW Car's research and development capabilities to a great extent.
FAW Group is a leading global manufacturer of quality passenger cars, commercial trucks, and buses. Established in 1953, the company is China's oldest and largest automotive group. Annual sales exceed two million units.