FAW recently displayed 6 own-brand products at Moscow International Automobile Salon (MIAS) 2016, including Besturn X80, Junpai D60, Vita V5, Besturn B50 and Oley.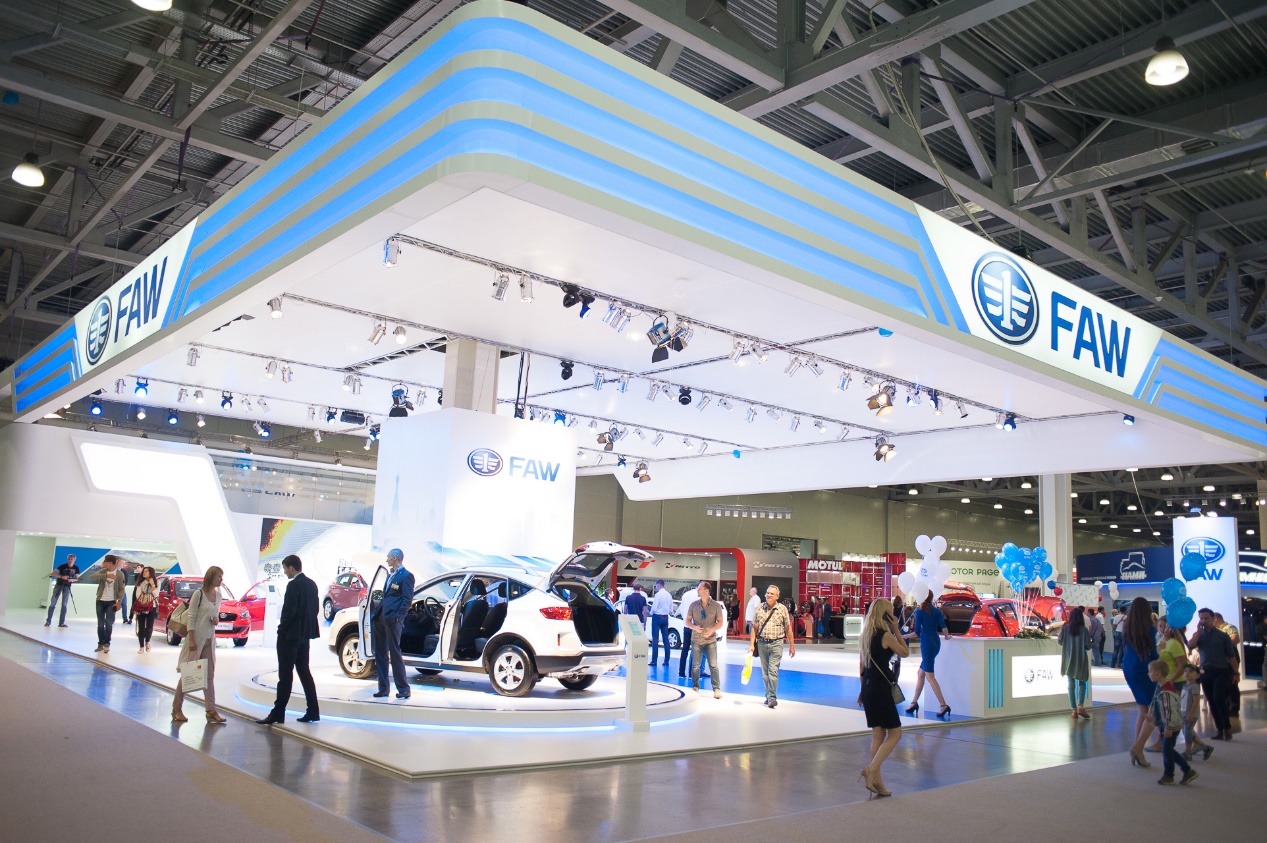 Moscow International Automobile Salon (MIAS) kicks off at Crocus Expo, in the Russian capital since Aug 24. Moscow International Automobile Salon (МIAS), the leading national automotive event of the year, is held in Russia in accordance with the exhibition calendar of the Organisation Internationale des Constructeurs d'Automobiles (OICA) every other year on even years. The organizers of the event are the Association of Russian Carmakers NP and the Crocus Expo International Exhibition Centre.
Besturn X80 is the first SUV model made by FAW Group under its own sub-brand Besturn. It rides on a 2,675mm wheelbase. Its overall length, width and height are 4,586mm, 1,820mm and 1,695mm respectively. Equipped with 2.0L and 2.3L ET3 series aluminum-alloy engine, and paired with Aisin second generation F21 series 6-speed manual gearbox, the Besturn X80 made a sound balance between power and fuel efficiency. Design of double wishbone independent front suspension and the E-shape multilink independent rear suspension result in excellent comfort and stability of the model.
Junpai D60 is a compact SUV. Its exterior dimensions are 4,170mm (length), 1,765mm (width), and 1,625mm (height). The ground clearance is 181mm. Junpai D60 adopts front MacPherson independent suspension and rear torsion-beam semi-independent suspension. In terms of configurations, Junpai D60 1.5L equips 6 airbags (including front airbags, side airbags and front-to-rear head air curtains), electric sunroof, front and rear fog light, ABS+EBD, electronic stability system, hill-start assist, traction control system, engine smart start system, reverse radar, etc. Junpai D60 equips 1.5L naturally aspirated engine, matched with 5-speed manual transmission. The maximum power is 102hp (75kW)/6,000rpm and the peak torque is 135 N•m/4,400rpm.