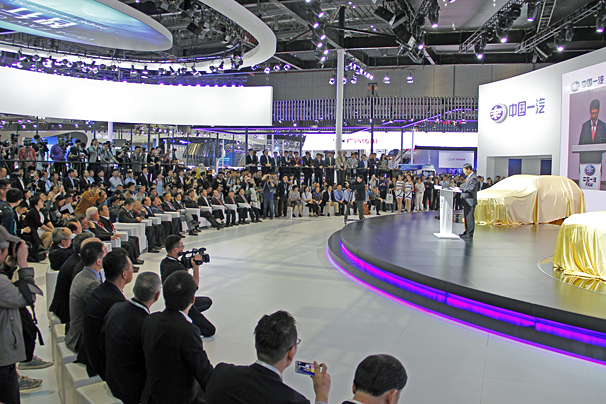 FAW Group Corporation (FAW) released its latest achievements in automotive information technology and unveiled Junpai CX65 and Hongqi H5 at the 17th Shanghai International Automobile Industry Exhibition (Auto Shanghai 2017). With a theme of "Drive with intelligence & enjoy a happy life", a total of 17 own brand models were displayed at the Auto Show.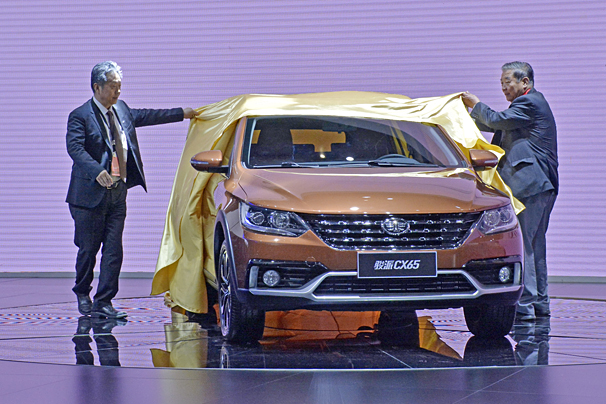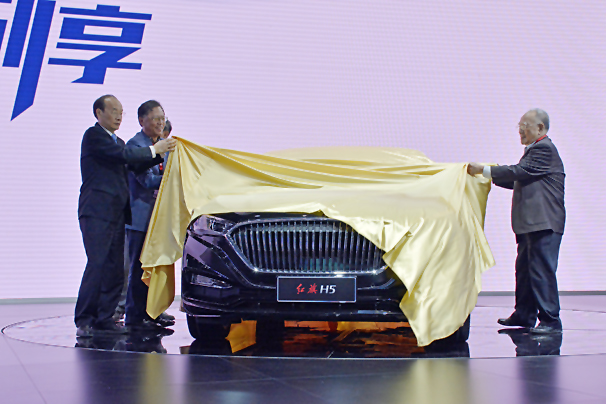 Achievements in energy conservation, low-carbon emission and intelligent networking technologies were introduced at the opening day of the Auto Show on Apr. 19.
FAW has developed a Blue-Way (energy-saving) power assembly system for its A-class vehicles, which achieved a fuel consumption of just 4 liters per 100 kilometers. Hongqi H7 plug in hybrid car realized a driving range of 800km on a single charge. The chassis platform of hub motor electric vehicle has excellent performance of short turning radius, large space and comfortable.
FAW has also made outstanding achievements in intelligent networking, including remote control, multi-screen linkage, intelligent driving assistance and interconnected with home appliances.
FAW's intelligent networking achievements mentioned above have applied on the products. For passenger cars, Besturn X40 has equipped with D-Life, a voice-controlled intelligent interconnectivity system. Sirius R7 and Hongqi H5, equipped with intelligent networking technologies, will launch on the market in 2017. FAW's intelligent networking technology is also applied on commercial trucks. Jiefang J7 intelligent truck has realized the functions of recognizing traffic lights and obstacles, overtaking and following other vehicles, and adopting remote commands. It is the first heavy truck in China to pass the self-driving test.
FAW Group is a leading global manufacturer of quality passenger cars, trucks, and buses. Established in 1953, the company is China's oldest and largest automotive group. Annual sales exceed three million units.