FAW Group Corporation (FAW) signed a strategic cooperation framework agreement with Chinese search giant Baidu on July 3, aiming to further explore cooperative model of "internet plus auto".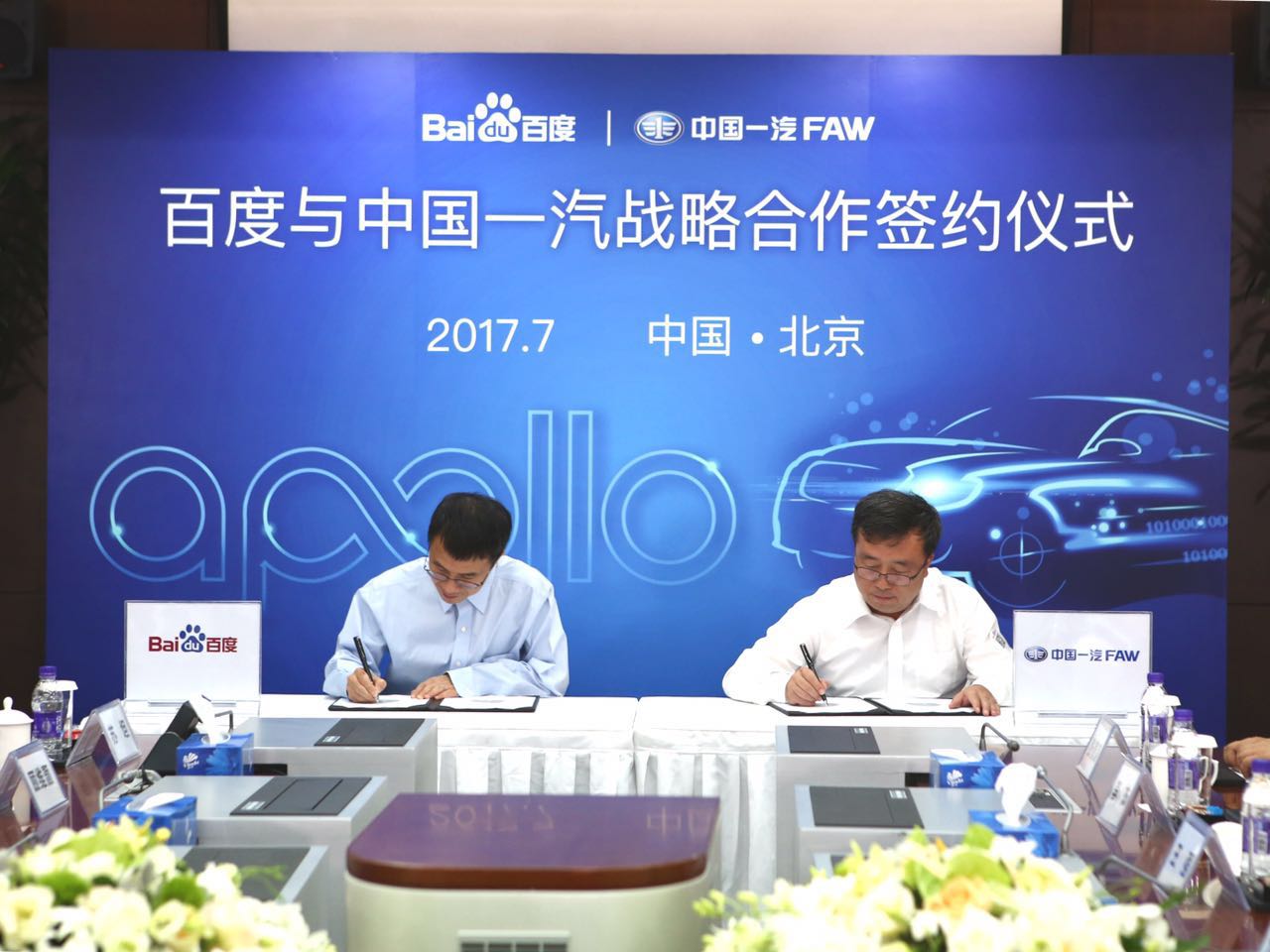 According to the agreement, the two sides will carry out a multi-dimensional and in-depth cooperation in fields of internet of vehicles, automatic driving, brand promotion, innovative marketing and cloud services, so as to achieving a high degree of integration of industrialization and information technology.
In terms of developing internet of vehicles, the two sides will provide customers one-stop services in vehicle by integrating DuerOS, CarLife and other intelligent network solutions of Baidu and vehicle-mounted information services of FAW. In addition, the two sides will also carry out cooperation in high-level automatic driving. FAW will extensively engage in Baidu's Apollo plan to provide comprehensive, systematic and reliable solutions for automatic driving, intelligent networking, and smart and safe transport, promoting the application of artificial intelligence, big data and cloud computing in automotive industry.
FAW is one of the largest vehicle manufacturers in China. The brand value, production capacity, capability of R&D, and overall strengthen of FAW are all in the leading position in China's automotive industry. Baidu, as one of the global leading hi-tech firm, has developed advanced technologies in automatic driving, big data collection, analysis and application, and artificial intelligence research and development. The new cooperation model between FAW and Baidu will surely play an positive role in the development of China's intelligent networking auto industry.
FAW Group is a leading global manufacturer of quality passenger cars, trucks, and buses. Established in 1953, the company is China's oldest and largest automotive group. Annual sales exceed three million units.