FAW Group Corporation (FAW) delivered 100 units of 1.8T Hongqi H7 Limousine to Changzhou Road Transportation Group (Changyun Group) on Sep 16. FAW also announced the new lifetime free maintenance policy for Hongqi brand car at the delivery ceremony.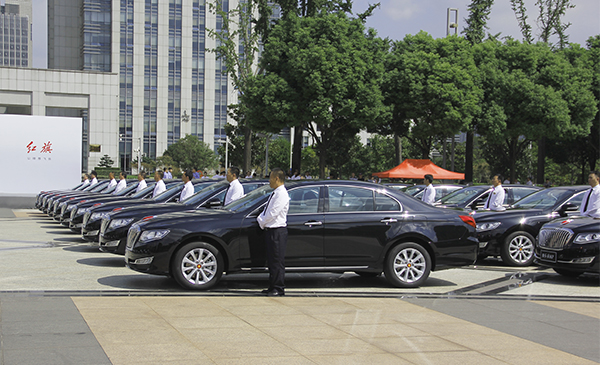 The Changyun Group, founded in 1949, is the only automobile transportation enterprise with national first-class certificate for road passenger transportation in Changzhou region. Its operation business includes passenger transportation, goods transportation, vehicle leasing and renting, and driving training. The 100 Hongqi H7 limousines will be used as service car for the airport pick-up service and intercity tailored taxi service.
The cooperation with Changyun Group will enhance FAW Hongqi brand's market influence in Changzhou. FAW will keep on improving and upgrading Hongqi brand's marketing, channel, sales, service and products line in Changzhou.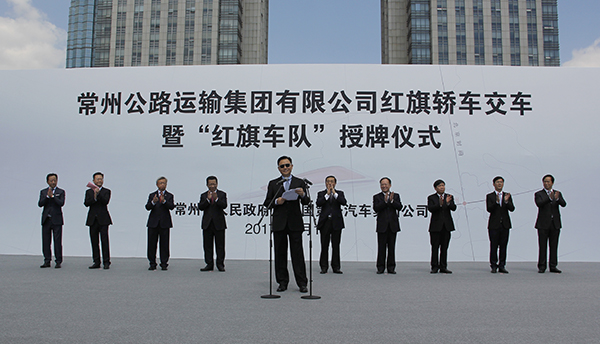 Xu Liuping, Chairman of FAW Group Corporation, announced Hongqi brand would carry out lifetime free maintenance policy at the delivery ceremony. He said, "Hongqi brand is the pearl of own brand in Chinese automotive industry. It has glorious history and honor. China is calling for mass innovation and rolling out a series of measures to boost innovation. Under this background, FAW's employees are on the run without day and night promoting the revival and development of Hongqi brand. We hope Hongqi will be a bright and distinctive brand among Chinese automotive industry."
Changzhou Municipal Party committee secretary Fei Gaoyun expressed the affirmation to Hongqi limousine. "FAW Hongqi limousine is the symbol of Chinese automotive industry. It is the national car of China. The whole FAW are making efforts to realize the revival of Hongqi brand. Changyun Group purchases 100 Hongqi limousines is a practical action to support Chinese brand. The cooperation between Changzhou city and FAW has entered into a new stage."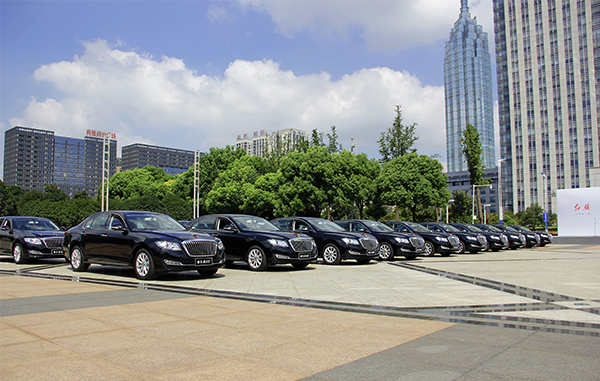 The new model of Hongqi H7 will be put into the market on September 21. Inherited its traditional design elements and car building vision of striving for the best, FAW further improved the new model's advantages of more cost-effective, to win more consumers' recognition. In the future, FAW will provide diversified products and qualified services to take up larger market shares, and build the Hongqi as China's first luxury automotive brand.
FAW Group is a leading global manufacturer of quality passenger cars, trucks, and buses. Established in 1953, the company is China's oldest and largest automotive group. Annual sales exceed three million units.