Hongqi, the luxury brand of China FAW Group Corporation (FAW), launched its redesigned Hongqi H7 midsize sedan in Beijing on Sep. 21.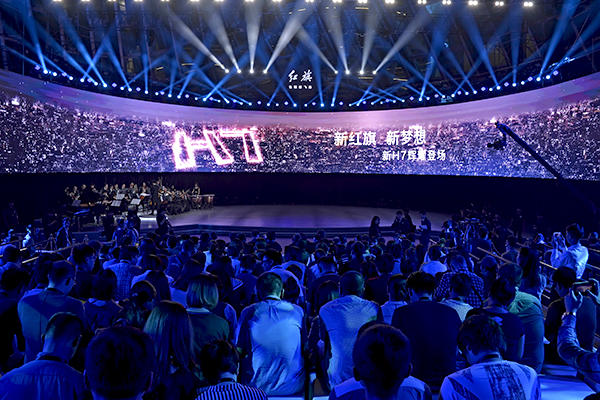 The size of the new H7 is 5,095mm, 1,875mm and 1,485mm in length, width and height, and wheelbase of which is 2,970mm. The new model was optionally powered by 1.8T, 2.0T and 3.0L engines and matched with six-speed automated manual transmission at price range from 249,800 yuan to 479,800 yuan.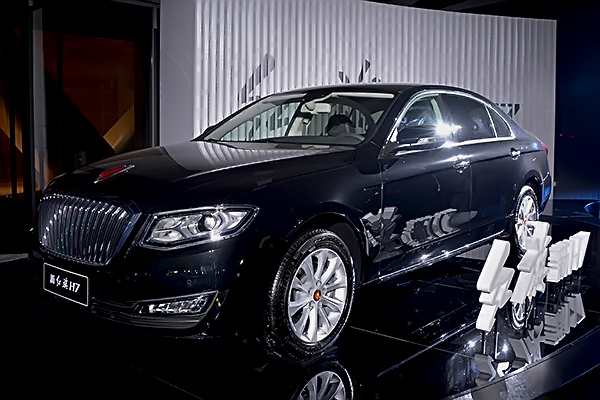 Hongqi, which means red flag in Chinese, was created in 1958 as a limousine brand for government agencies. Since then, Hongqi is the representative of Chinese luxury car for many years, and served as official vehicle for many high-profit events.
Xu Liuping, chairman of FAW Group explained "new dream" of Hongqi brand at the ceremony, "the revival of Hongqi brand is the dream in my and every FAW employee's heart. FAW's headquarter will operate Hongqi brand directly and try our best to make it the first luxury brand in China."
Since Xu Liuping was appointed as the Chairman of FAW on Aug 2, FAW kept on promoting the revival and development of Hongqi brand. FAW defined that Hongqi's quality standard should meet with world level of luxury limousine on Aug 23; FAW held a conference to summarize the discussion of "Hongqi in my heart" and solicit suggestions for the development of Hongqi brand on Sep 9. FAW delivered 100 Hongqi H7 limousines to Changyun Group and announced the new lifetime free maintenance policy for Hongqi brand car on Sep 16. FAW is carrying out a marketing activity for Hongqi owners. FAW plans to launch the middle- and long-term development strategy of Hongqi brand in October.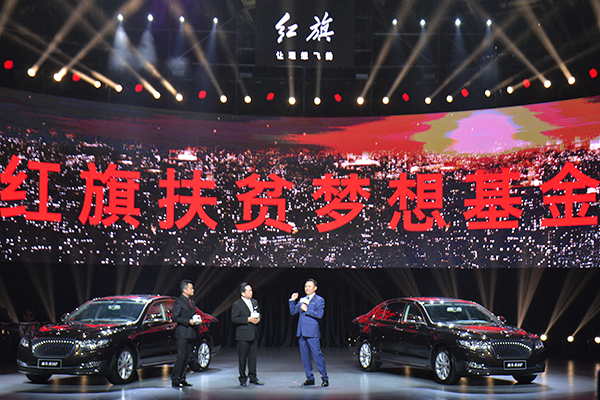 FAW Group also launched the "Hongqi Poverty Alleviation Fund" at the ceremony, aiming to actively practice the social responsibility and make more contributions to sustainable development of society.
Officials from the China Machinery Industry Federation, the China Association of Automobile Manufacturers, the State Council Leading Group Office of Poverty Alleviation and Development, and Party Committee of Changzhou City, Jiangsu Province were presented the launching ceremony.
FAW Group is a leading global manufacturer of quality passenger cars, trucks, and buses. Established in 1953, the company is China's oldest and largest automotive group. Annual sales exceed three million units.