The 9th BRICS Summit is holding in Xiamen, southeast China's Fujian Province on Sept.3-5. FAW Group offered 40 Hongqi L5 limousines and 120 Hongqi H7 sedans as official cars serve top officials and guests at the global political, economic, sport, and cultural exchange platform.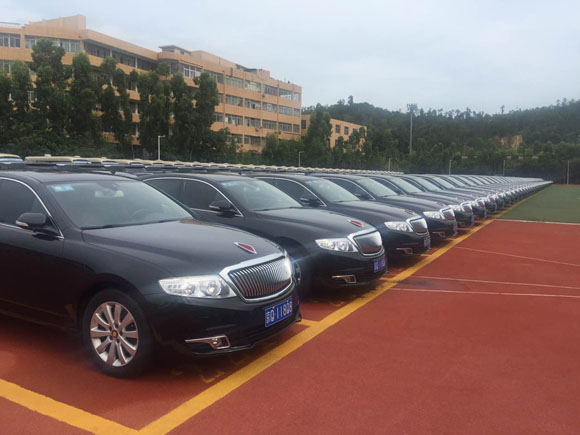 Hongqi E-class L5 limousine represents the top-level of China's automotive industry, and Hongqi C-class H7 sedan demonstrates a new model of Chinese luxury business vehicle. The two Hongqi models were choosing as official car of the 9th BRICS Summit, showing the outstanding capability of China's automotive manufacturing.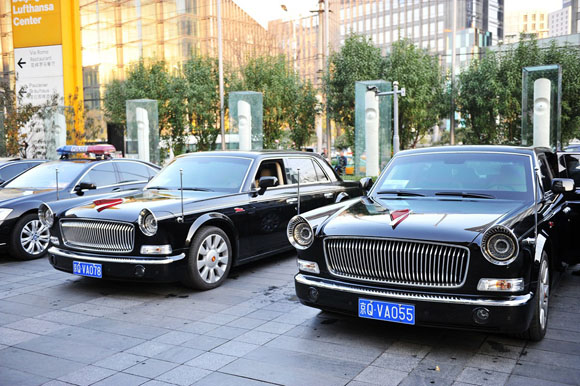 FAW's Hongqi Limousine had been chosen as official car serving for many high-profile events, including Summit of Conference on Interaction and Confidence Building Measures in Asia (CICA), Euro Asia Economic Forum, APEC Economic Leaders' Meeting, G20 Summit, CHINA-ASEAN Exposition (CAEXPO), World Gymnastics Championships, NPC & CPPCC Annual Sessions, and Belt and Road Forum for International Cooperation (BRF).
Hongqi brand has the history of 59 years since it was born in 1958. It has experienced the developing process of China's automotive industry. FAW plans to accelerate the process of Hongqi brand's marketization. Since launched in 2013, Hongqi H7 has been gradually acknowledged by customers. To meet the needs of consumers, the brand-new upgraded Hongqi H7 will launch in September this year. FAW's another new model-Hongqi H5, the first product special designed for young consumers, will also launch on the market this year. In term of distribution channel construction, FAW has introduced a new 4S Shop model, featuring high level of digitization, and providing more comprehensive, high-end and personalized services for consumers. In term of marketing, FAW has adopted an all-new exhibition facilities and digital exhibition stand at the Shenzhen Auto Show this year, showing a new image of Hongqi brand. FAW also supported charity program of "Power to Go", which was founded by Chen Kun, a famous Chinese actor. Hongqi H5 also attended China Car Performance Challenge 2017 and won 2 golden medals and 1 silver medal. All of these measures have injected new characteristics and dynamism for Hongqi brand.
FAW Group is a leading global manufacturer of quality passenger cars, trucks, and buses. Established in 1953, the company is China's oldest and largest automotive group. Annual sales exceed three million units.