According to the list of top 500 Chinese brands released by Brand Union, FAW Group Corporation (FAW) ranked 40th with the brand value of 52.268 billion yuan, and the 11th among 51 China's state-owned enterprises (SOEs), especially dominating the first place among 21 carmakers in the list.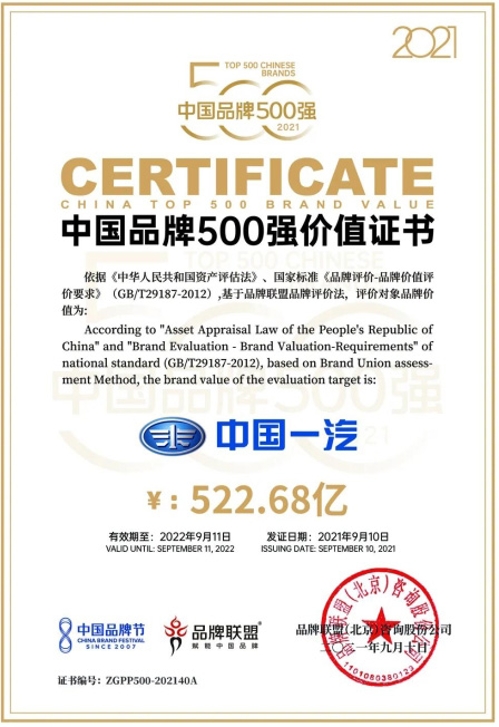 The evaluation is conducted comprehensively from the perspectives of finance, consumers and the market. The brand strength coefficient is also introduced to calculate the brand value, in order to reflect the brand's ability to discount cash flow in the future.
FAW is a leading global manufacturer of quality passenger cars, trucks, and buses. Established in 1953, the company is China's oldest and largest automotive group. Annual sales exceed three million units.