China FAW Corporation Limited signed a memorandum of understanding (MoU) with its long-term partner Audi AG to establish a joint venture to produce electric vehicles based on the Premium Platform Electric (PPE) on Oct 13. The MoU was signed during the China-Germany Automobile Conference, which was held in Northeastern Chinese city of Changchun from Oct 12-13.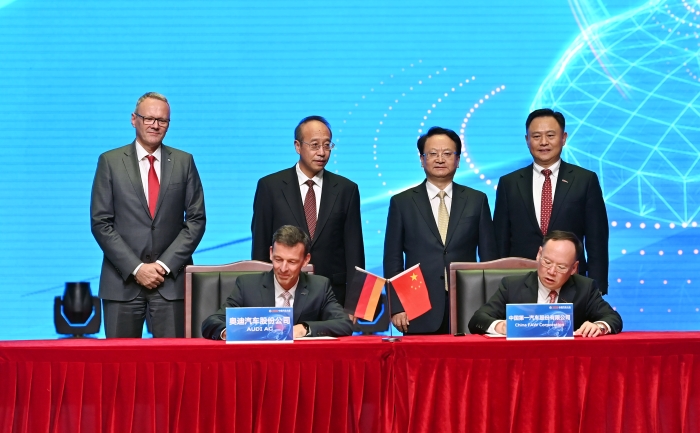 "The collaboration between FAW and Audi has set an example in China's automobile industry," said Qiu Xiandong, President of FAW, adding that the signing of the MoU also emphasizes FAW's determination to open wider to the outside world and enhance international cooperation in NEV field.
From January through September 2020, FAW-Volkswagen Audi delivered 512,081 vehicles to customers in China, up 4.5 percent year on year. Despite the impact of coronavirus outbreak, Audi achieved the best result in its 32-year history in China.
According to the MoU, the new Joint Venture will introduce the Premium Platform Electric (PPE), which was jointly developed by Audi and Porsche, to produce high-end electric vehicles. The production of the JV is scheduled to start in 2024.
FAW is a leading global manufacturer of quality passenger cars, trucks, and buses. Established in 1953, the company is China's oldest and largest automotive group. Annual sales exceed three million units.