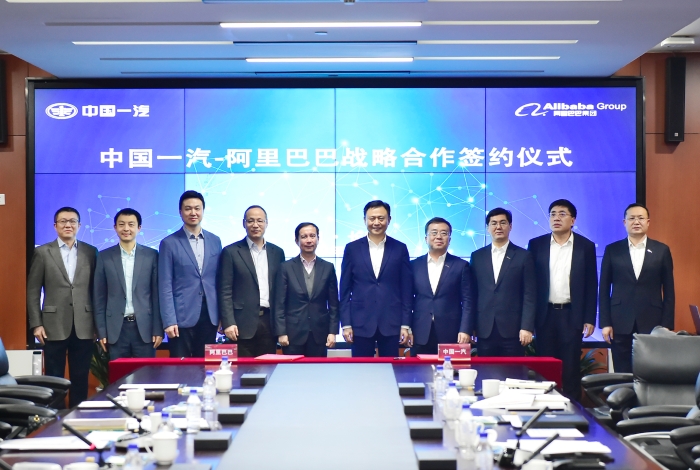 FAW Group and Chinese internet giant Alibaba signed a strategic cooperation agreement in Changchun on December 27.
Based on the Banma Intelligent Operation System, the two parties will jointly develop next-generation intelligent-connective vehicle (ICV), according to the agreement.
Alibaba will assist FAW Group with the construction of global digital infrastructures by virtue of its domestic and overseas cloud facilities, and help FAW Group improve product R&D, marketing, user services and operation by offering its data intelligence technologies.
The two parties will also work together to explore the scenarios where cutting-edge technologies like edge computing, Internet of Things (IoT) and blockchain could be put into commercial application.
Besides, the two parties will conduct cooperation in other fields like intelligent logistics, high-definition mapping and electronic procurement, in a bid to promote the innovation and application of digitization, intelligence and automation technologies in intelligent logistics domain.
FAW is a leading global manufacturer of quality passenger cars, trucks, and buses. Established in 1953, the company is China's oldest and largest automotive group. Annual sales exceed three million units.