FAW Group and Siemens AG signed a strategic cooperation agreement on Mar 25 to build an advanced digital plant for Hongqi.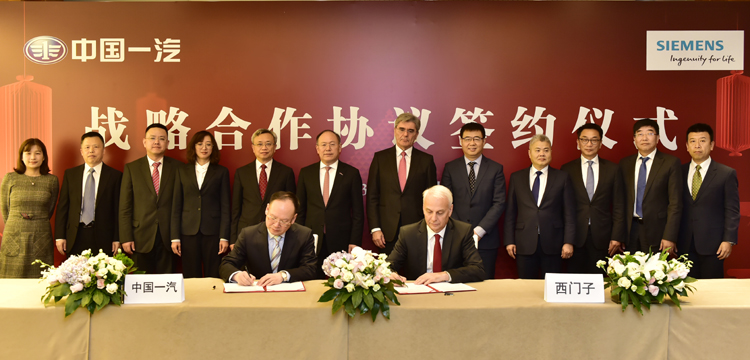 According to the agreement, both parties will carry out cooperation in digital industrial technologies, smart building and intelligent energy to further promote digital construction of Hongqi plant, shorten R&D period and improve products' quality.
In order to achieve FAW's 2025 Development Strategy, both sides said at the ceremony that they would make joint efforts to promote Hongqi brand's digital transformation, and strive to create a digital Hongqi plant boasting high-efficient intelligence, high quality, flexible customization, transparency, environmental friendly as well as human-machine coordinated system.
FAW is a leading global manufacturer of quality passenger cars, trucks, and buses. Established in 1953, the company is China's oldest and largest automotive group. Annual sales exceed three million units.