FAW Group Co., Ltd. (FAW) announced that phased results have been made in Hongqi Global Forward-Looking Design Center, which was completed construction and started operation in Munich, Germany in May this year, at an opening and experiencing day on Nov 2.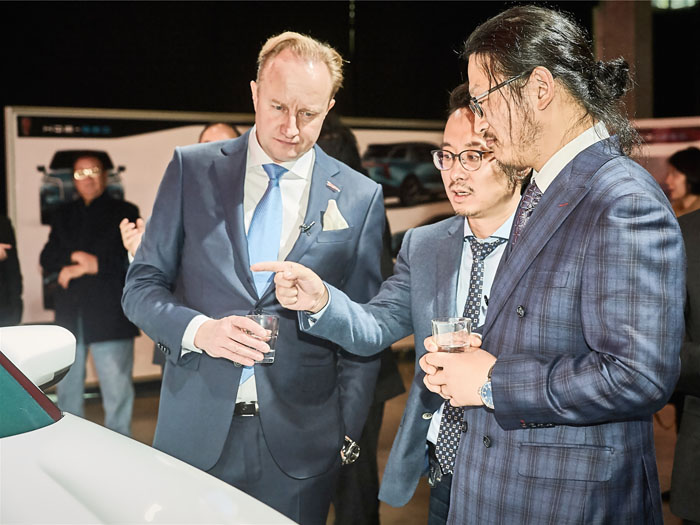 "The Center will become a vital nexus connecting European cutting-edge design concept and traditional Chinese design philosophy," said Giles Taylor, FAW's Global Vice President of Design and Chief Creative Officer (CCO), who is responsible for creating unique design strategies and style concepts for the FAW luxury brand Hongqi, and injecting international design philosophies into FAW's latest vehicles. "Our aim is to building an outstanding design team with a global vision and an international perspective, and creating a batch of world-class vehicle models," said Giles Taylor at the opening and experiencing day.
Xu Shili, Executive Vice President of FAW's R&D Center, stressed the importance of the Center in Munich at the activity. "as an important part of FAW's R&D system, it will fully promote design level of Hongqi models and provide effective guarantee for Hongqi's revitalization in the future."
Zhang Ming, director of Hongqi styling department, said at the activity that a series of improvement and upgrading have been made in Hongqi's styling design this year. "With the support of international top design concept, while integrating traditional Chinese culture and modern expression, I believe that we can find out brand-new design stories for Hongqi brand."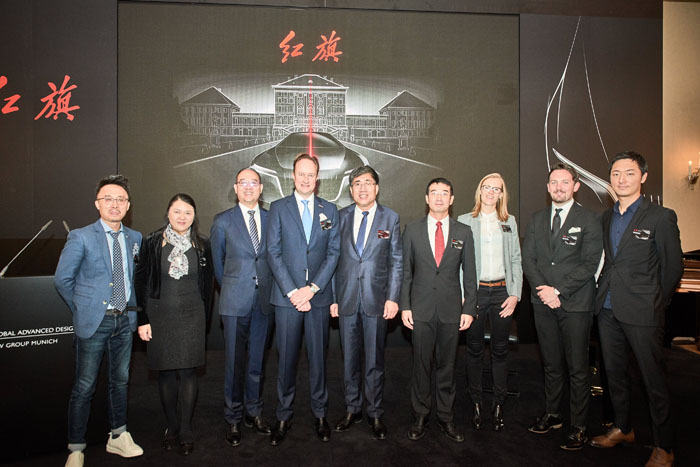 Hongqi Global Forward-Looking Design Center in Munich will shoulder responsibility in styling design for mass production models and forward-looking design research and development. In addition, the Center will carry out in-depth exchange and cooperation with domestic styling design teams and jointly advance design and development of next-generation models of Hongqi brand.
As one of the oldest and largest auto manufacturers in China, FAW is going all out to achieve sustainable development by implementing a new strategic planning, which focus on expanding enterprise size, enhancing brand awareness, and promoting product layout, aiming to build FAW into a world-class mobility services provider with international competitiveness. The most important part of the planning is to revitalize Hongqi brand, and to build new Hongqi into a "new noble brand" best in China and famous around the world.
FAW is a leading global manufacturer of quality passenger cars, trucks, and buses. Established in 1953, the company is China's oldest and largest automotive group. Annual sales exceed three million units.