FAW Group Corporation (FAW) and China Foundation for Poverty Alleviation (CFPA) jointly initiated "Hongqi Dream Class" charitable donation program through Tencent Public Welfare platform in September, calling on more people participated in poverty-eradication programs.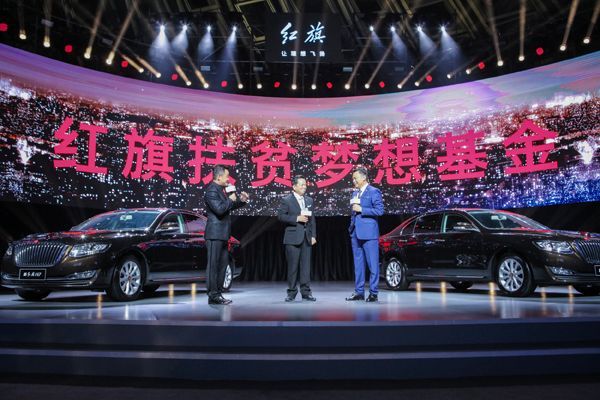 Xu Liuping, Chairman of FAW declared the establishment of "Hongqi Poverty Alleviation Fund" at the launch ceremony of new Hongqi H7 in September 21, 2017.
FAW officially established Hongqi Poverty Alleviation Fund on Sept 21, 2017. On Jan 8, 2018, Xu Liuping, Chairman of FAW announced a total of 150 million yuan will be provided to the fund from 2018 to 2020, to take targeted measures to provide financial aid for students from poor families to help them completing their secondary education along the route of Long March (poverty-stricken areas in Southwest China). The first batch of poverty alleviation programs, including Hongqi Dream School, Hongqi Dream Arts Class, and Hongqi Dream Class, have been opened in Yudu county, Jiangxi province on June 12, 2018.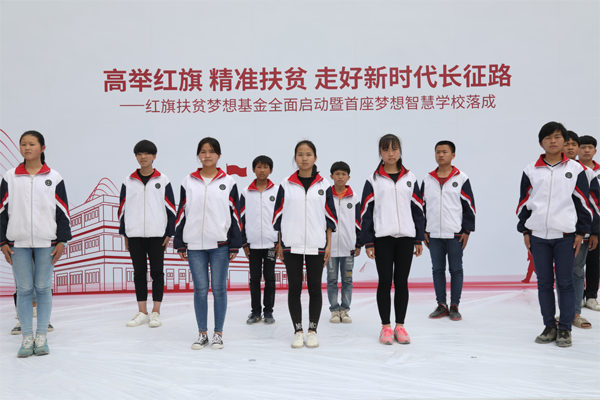 At the inauguration ceremony of the first Hongqi Dream Smart School, FAW officially launched Hongqi Poverty Alleviation Fund at Yudu county, Jiangxi Province on June 12,2018.
As a key poverty allevaition program, "Hongqi Dream Class" was jointly carried out by FAW and CFPA. The program, aims to providing financial aid to 10,500 students from poor families to complete their senior secondary education in 105 national poverty-stricken counties in Southwest China. So far, a total of 25 million yuan has been provided to the program and 70 Hongqi Dream Classes have been established in poverty-stricken counties.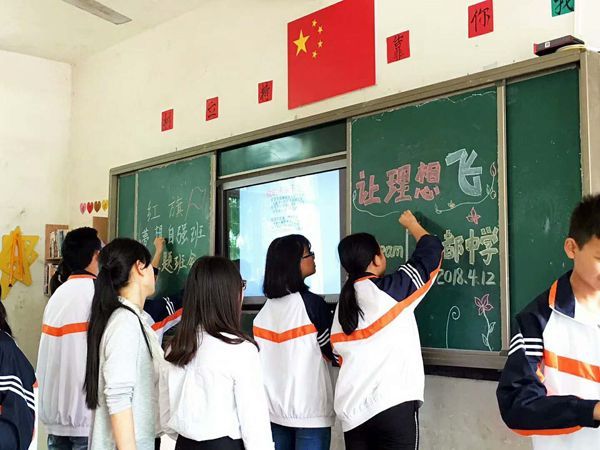 A class meeting of Hongqi Dream Class was held at Chexi middle school.
From 2002 to 2018, FAW invested a total of 360 billion yuan for 163 poverty alleviation programs in poverty-striken areas, benefiting more than 824,700 people and promoting economic and social development in these areas.
FAW is a leading global manufacturer of quality passenger cars, trucks, and buses. Established in 1953, the company is China's oldest and largest automotive group. Annual sales exceed three million units.