J6M Series
Model CA3310 8x4 Dump Truck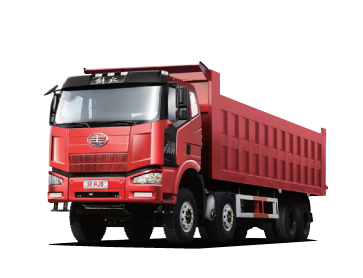 Our mid-range J6M series is available as a tractor or rigid with engines from 260 to 320 horsepower in 4x2, 6x2, 6x4 and 8x4 chassis configurations. For cost-conscious fleets engaged in urban and regional distribution, this exciting evolution of our J6 range features a lighter and more compact cab design for optimal productivity without sacrificing interior space and comfort. Combining the versatility required in distribution operations with impressive handling and maneuverability, the J6M gives our customers a competitive edge in business with superior operating economy.
CA3310P63K1LT4E5

CA3310P63K1L1T4E5

Overall Dimensions (mm)

Length

8,750 / 8,950 / 9,150

9,450 / 9,750 / 9,950 / 10,150

Width

2,550

2,550

Height

3,400

3,355

Total Curb Weight (kg)

18,070

16,080 / 17,370

Wheelbase (mm)

1,950+2,600+1,350

1,950+3,100+1,350

Min. Turning Diameter (m)

19

21
| | |
| --- | --- |
| Engine | CA6DL1-28/32E5, CA6DK1-28/32E5 |
| Transmission | CA10TA130M |
| Driving Axle | Φ435 |
| Speed Ratio | 4.875 |
| Frame (mm) | 270x75x(7+5) |
| Tires | 11.00R20 |
| Fuel Tank (L) | 350 |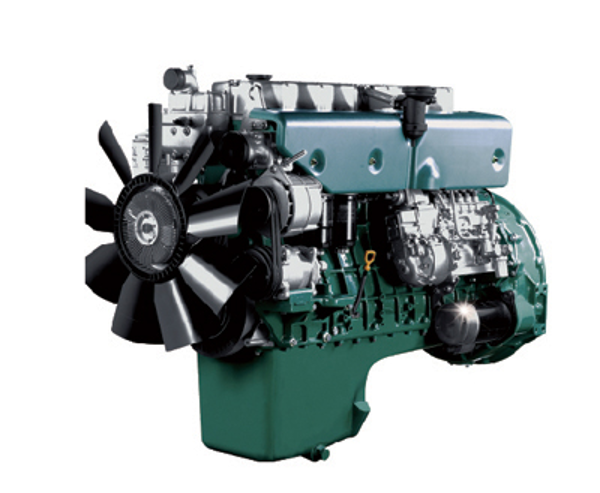 CA6DL1 Engine
FAW's proven 7.7 liter CA6DL1 engines have gained a legendary reputation for reliability under even the most demanding conditions. Continually refined to meet today's evolving emissions requirements, CA6DL1 engines offer excellent driveability and impressive fuel efficiency in both urban and regional operations. Euro-2 models with mechanically controlled direct injection are available in 260, 280 and 310 horsepower ratings, with torque ratings from 1,000 to 1,100 N.m. Euro-3 and Euro-4 models utilizing electronically controlled direct injection are rated at 260, 280 and 320 horsepower, with torque ratings from 1,050 to 1,250 N.m.
With a robust design and power to spare, CA6DL1 engines deliver unmatched versatility in time-critical distribution and demanding off-road construction applications. This compact and lightweight powerplant takes advantage of the latest four valve head and combustion technology to deliver superior driveability over a wide range of operating conditions, resulting in lower emissions and improved fuel economy. The engine's intelligent architecture simplifies maintenance requirements to reduce service time and costs. Filters are positioned for quick and easy access. Precision manufacturing tolerances and a centrifugal oil filter system allow for extended oil change intervals.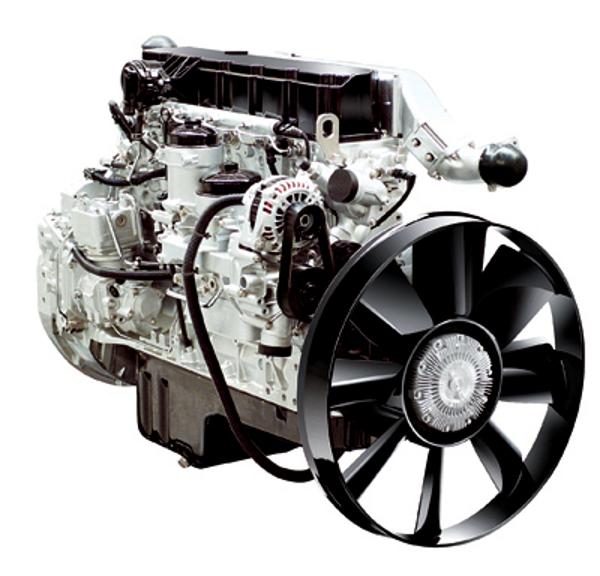 CA6DK1 Engine
Jointly produced by Deutz and FAW, the modern CA6DK1 utilizes a four valve per cylinder head design to optimize the air-to-fuel ratio for more efficient combustion and improved torque characteristics. A development of the proven Deutz TCD2013 L6 4V, the CA6DK1 is available in 240, 260, 280, 300 and 320 horsepower ratings with torque levels from 920 to 1,200 N.m. Offering long service intervals, a high power-to-weight ratio and easy maintenance, these robust and versatile engines are ideal for urban, regional and vocational operations. Euro-4, Euro-5 and Euro-6 versions are available to meet the carrying needs of different global regions.
Note: The information in this page was accurate at the date of publication, based on the latest product information available at that time. FAW reserves the right to make changes in equipment, specifications, and design without notice at any time. Some models shown may include optional equipment. Warranty terms and services may vary in certain countries.